MDVIP Wellness Program Plus
The MDVIP Wellness Program Plus is included yearly for all patients in the practice. This is a two-part visit. Each part lasts 90 minutes, and everything is performed in-office. "Part One" is the visit where blood is drawn and sent to the Cleveland Clinic in order to identify inflammatory markers which can alert us to upcoming problems in the cardiovascular, neurological, endocrine, and orthopedic systems. The blood work that is done also includes age-appropriate hormones and cancer markers, vitamins, and nutritional status. This first visit also assesses circulation of the lower extremities, grip strength which is useful for early detection of dementia, heart attack, and stroke. An extensive visual test is performed which includes the visual acuity screening, but also includes a screen for macular degeneration, peripheral vision, cataracts, and color vision deficiencies which can indicate imminent dementia. The gait analysis helps to determine fall risks. The hearing test is a pure tone audiogram at multiple frequencies and 2 different volumes. Also included is a lung function test called a spirometry, and the electrocardiogram to assess cardiac health in regards to rhythm and blood flow to the heart. The body composition testing assesses fat, muscle, fluid retention, and bone levels as well as muscle mass measurements, The cognitive screen is included as well as depression, sleep quality, and sexual function screening. Finally, there is an in-depth assessment of each patients medications, supplements, and vitamins by a doctor of pharmacology whose goal is to determine if there is anything that could be done differently (times of day medications are taken, high-level interactions not screened for by pharmacy software) in order to mitigate risks of dementia, sedation, or any other negative health effects.
It takes two weeks in order to receive all of the results from the part one, and this why the "Part Two" is scheduled on a different day. The point of the second part of the annual wellness is to put together everything in the patient's history, physical exam, and all of the testing in order to come up with a comprehensive wellness plan as well as address any problems which have been found or have been followed previously. This 90-minute visit includes a gynecologic and breast exam for women and a prostate exam for men in addition to a head-to-toe examination and a more in-depth examination determined by the testing and history. Health maintenance issues such as age-appropriate cancer screening and immunizations are also discussed at this time. During this visit the patient and Dr. Hitchcock collaborate to outline a plan for all abnormal findings as well as personalized goals to achieve better health. MDVIP Connect Resources such as the exercise and stretching and meal plans that apply to the patient are discussed. Additionally, health coaching such as the "For my Heart" program through the Cleveland clinic as well as the "Medical Center of Excellence" program are included with membership and oftentimes are explored at this visit. Each patient receives an individualized medication, supplement, and vitamin schedule which was determined to be the best for the patient by the pharmacist from the part one, and Dr. Hitchcock and the patient review any supplement's rating of effectiveness that he or she is talking with a research-based international database. Necessary follow-up is discussed, and assistance in making appointments is available immediately for any urgent issues that have been uncovered during these evaluations. The patient is given information to prioritize the items that are required after the appointment, and Dr. Hitchcock or her staff reaches out to the patient after an appropriate interval in order to ensure that the patient is on the right track.
MDVIP Wellness Program Plus
Dr. Hitchcock offers weight management services as a part of her practice. She employs the body composition analysis, bloodwork, and discussion of health habits to determine the best method for long term weight loss. Her approach to weight loss is to change lifestyle factors such as nutrition and exercise in order to achieve weight loss and maintenance of weight loss. If a patient needs a more aggressive program to achieve his or her goals, then she also uses what medication she has found would be best for that particular patient.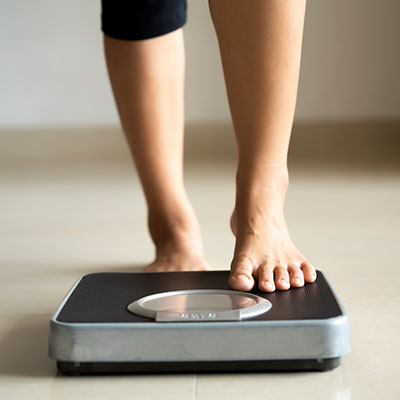 MDVIP Wellness Program Plus
Chronic & Difficult to Diagnose/Treat Conditions
Dr. Hitchcock has been practicing since 2001, and she was well known in the community to be able to assist patients who have difficult to diagnose, complicated, and rare conditions even before she became affiliated with MDVIP. Since she has become an MDVIP affiliate in 2018, she has the time to help coordinate care with specialists, reach out to family members, research patient's options for diagnosis and treatment, and provide follow-up phone calls and emails. Having a limited number of patients allows her to practice this way, and she still accepts most insurances, so she and her staff are able to help patients around the red tape of negotiating with insurance companies to get what they need. If the patient prefers to have blood drawn at the office by appointment, this is facilitated by her staff. Her goal is to help patients have the best quality of life possible, and will work as hard as she can to make this a reality. Her philosophy is to always use natural therapies, nutrition, and exercise first when feasible. She has the ability to assist with health coaching through the "For Your Heart" Program at the Cleveland Clinic, and if someone needs assistance in going to a specialized center in the United States for a particular health concern, she can enlist the "Medical Centers of Excellence" Program at MDVIP.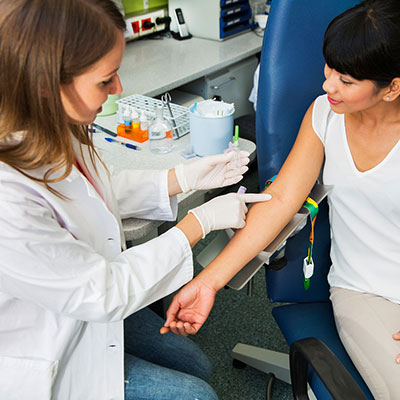 MDVIP Wellness Program Plus
Ability to Get the Care When Needed
This practice offers same day and next day appointments during normal office hours (including real or virtual) to patients should an urgent need arise. Besides being more convenient, this allows patients to get diagnosed more quickly and oftentimes have a better outcome. Blood-draws and other testing is done in the office to prevent patients from unnecessarily going to the Urgent Care Center or Emergency Room. Dr. Hitchcock is available to her patients after hours for urgent needs and helps to coordinate care when a patient is in the hospital and when they are discharged.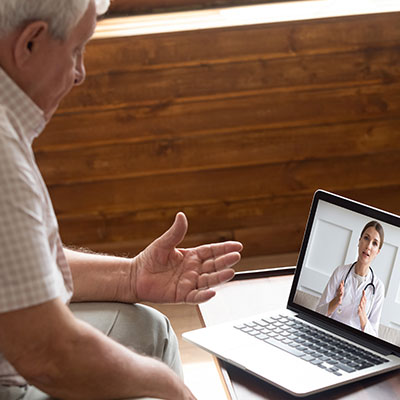 MDVIP Wellness Program Plus
This practice regularly hosts educational and fun events which are complementary to all patients and their friends and family. Some of the most popular events have been a game show style "Heart Health Myths and Truths and "Tai Chi and Green Tea", both of which included beverages and food. Dr. Hitchcock has also hosted virtual events during the pandemic including multiple Tai-Chi instruction a Medicare webinar , and a webinar about Covid 19 when the area was in lockdown. All patients of the practice are invited to the events.